Victória Azárenka
---
Victória Fyódorovna Azárenka is a Belarusian professional tennis player. She is a former world No. 1 and is currently world No. 12.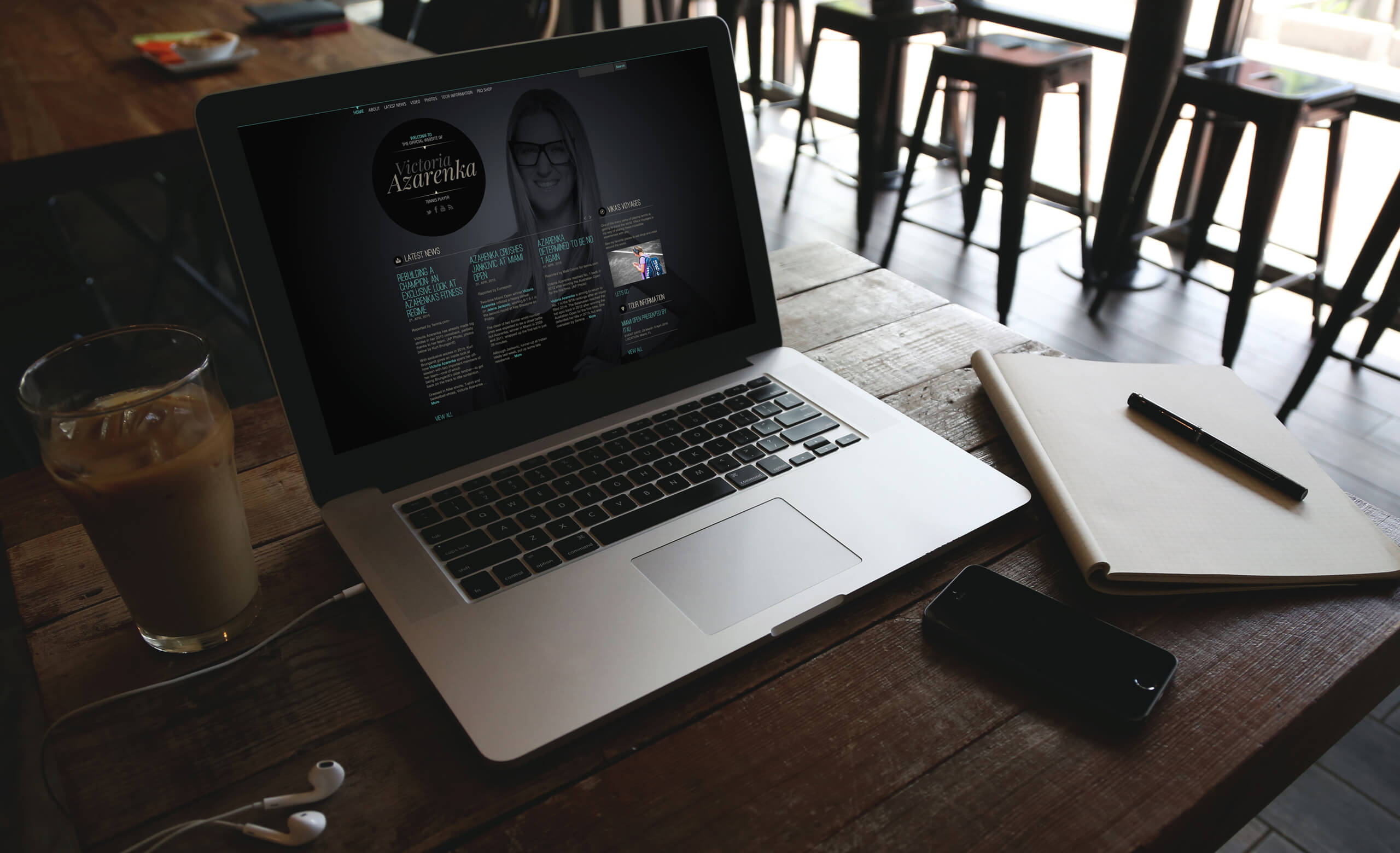 Identity, design & WordPress theme development
---
It was a privilege to work with Victória's team 'Lagardère Unlimited Tennis' on the identity, design and build of Victória Azárenka's website.
This site was designed built around 5 years ago – just before responsive design became a thing. However Victória's project is a noteworthy part of my portfolio no matter how old and very much worth showcasing.